Smart
City
Solutions from ZENNER serve the specialist areas of modern cities: Sustainability, climate protection, mobility, living and housing. Experience and scalability are crucial when it comes to implementation at different scales – from smart buildings to neighbourhoods, cities and regions.
Smart
Building
With IoT solutions from ZENNER, you can implement intelligent and networked buildings. Our ELEMENT IoT platform allows you to develop all areas of facility management as a building-related service – for your own properties or as a service provider for third parties.
Smart
Metering
Smart metering is the central discipline where the digitalisation of the energy transition is concerned. The declared goal is to create more transparency and thus be able to analyse consumption and optimise consumption patterns in the long term. In this way, resources can be conserved in the form of energy, water or gas. This requires high volumes of data to be transmitted securely, reliably and at short intervals.
Smart
Submetering
ZENNER Submetering is the legally compliant and future-oriented solution for energy suppliers, metering services and self-billers. In addition to the proven ZENNER device portfolio, numerous additional services such as consulting, active EMT services, field service management or consumption data visualization are available.
Smart
Energy
Intelligent power grids, so-called smart grids, combine the generation, storage and consumption of energy. With ZENNER Smart Grid solutions, electricity solutions become transparent and key data is collected for intelligent grid expansion and control.
B.One
Community
Are you already a user, a keen newcomer or an enthusiast looking to exchange thoughts and ideas with like-minded people or looking for inspiration for exciting (LoRaWAN®) applications in the Internet of Things? Become a member of our IoT community!
Smart City
Many municipal core tasks can be solved much more efficiently with LoRaWAN®, for example. The smart city is thus becoming reality step by step with each new application. Thanks to its high flexibility, the Internet of Things enables the implementation of numerous digital applications in virtually all areas.
Recording and monitoring of environmental data, smart street lighting, intelligent integration of electric mobility and monitoring of car parks – these and other IoT solutions from ZENNER not only offer efficiency gains and reduce costs, but also increase the quality of life for citizens and preserve the environment.
Smart Building
A holistic approach to facility management includes the administration and management of buildings and their technical systems.
This includes the utilisation of rooms, consumption overviews in real time or forecasts for maintenance requirements, energy supply and energy management, the establishment of a communication infrastructure and security-related framework conditions such as access authorisations. ZENNER has the right IoT solutions for all these processes its range.
Smart Metering
The roll-out of smart-metering systems poses new challenges to municipal utilities and energy suppliers. With smart solutions from ZENNER, you can turn these challenges into opportunities and develop new business models based on digital technologies.
With LoRaWAN®, municipal utilities and energy suppliers are implementing their measuring point operation across all sectors in a holistic and fully digitalised manner. The digital infrastructure allows you to expand your business areas to include submetering, for example – as a metering service provider for third-party market participants or in full-service operation.
Smart Submetering
In the case of smart submetering with ZENNER, the three solution components involved – LoRaWAN®, CLS management and Smart Meter Gateway (SMGW) – are intelligently networked with each other.
Radio-capable heat and water meters as well as heat cost allocators and other sensors transmit measurement data at short intervals via LoRaWAN® by radio to an IoT gateway, which then forwards the data to the SMGW via the CLS interface. All ZENNER LoRaWAN® gateways are already CLS-capable today and can be connected to a smart meter gateway as a submeter unit (SMU).
Smart Energy
Network operators need control over when and where decentralised energy generation plants feed electricity into the grid. If sharing "uncoordinated" generators becomes too high, the risk of unstable grid states increases.
Intelligent networking, load management and demand response can achieve efficient use and integration of renewable energies by prosumers as well as optimisation of network utilisation, e.g. with regard to the spread of electromobility.
B.ONE COMMUNITY – THE EXCHANGE PLATFORM FOR IOT & LORAWAN®
Become a member of our B.One Community now!
Are you already a user, a keen newcomer or an enthusiast looking to exchange thoughts and ideas with like-minded people or looking for inspiration for exciting (LoRaWAN®) applications in the Internet of Things?
Well, then you've come to the right place. Our IoT community is aimed at anyone who is looking for digital solutions to analogue problems.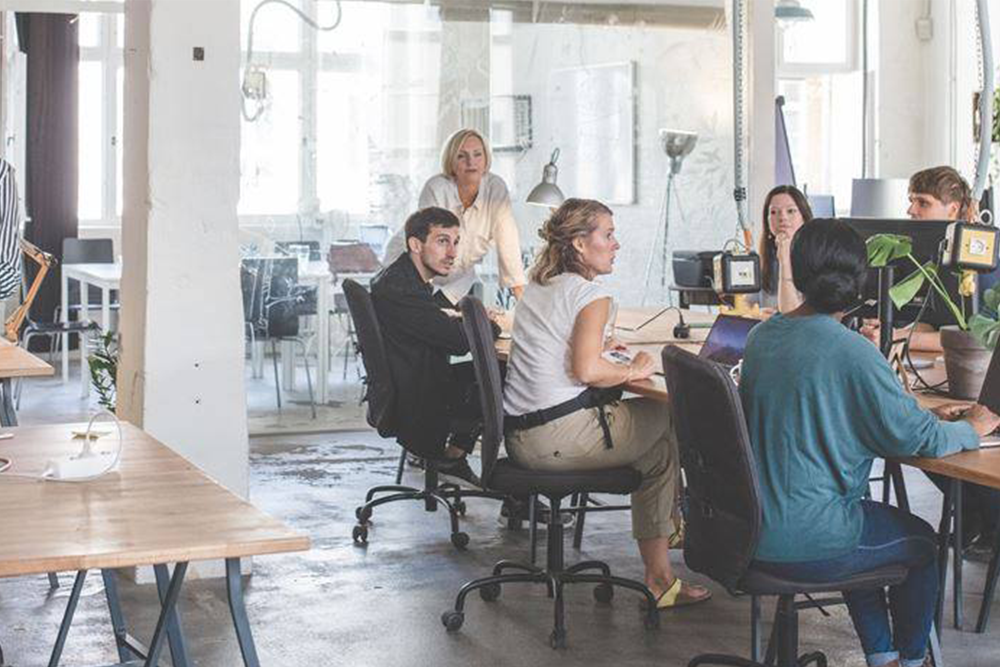 News from the B.One Community
– 📖🕓 ≈  8 min – Don't have a smart radiator thermostat yet to save energy and costs? Using the example of the MClimate VICKI LoRaWAN® and the B.One Middleware, we will show you how easy it is for you to […]

– 📖🕓 ≈  8 min – Recently it was time for "trick or treat" again on Halloween. This year with LoRaWAN® house entrance monitoring. Find out more about the implementation, the results and other lessons learned. Der Beitrag Trick or Treat […]

– 📖🕓 ≈  5 min – What you should consider when installing LoRaWAN® sensors yourself to avoid problems with missing data. Der Beitrag Howto: Install LoRaWAN® Sensors correctly and avoid missing Data erschien zuerst auf B.One Community.